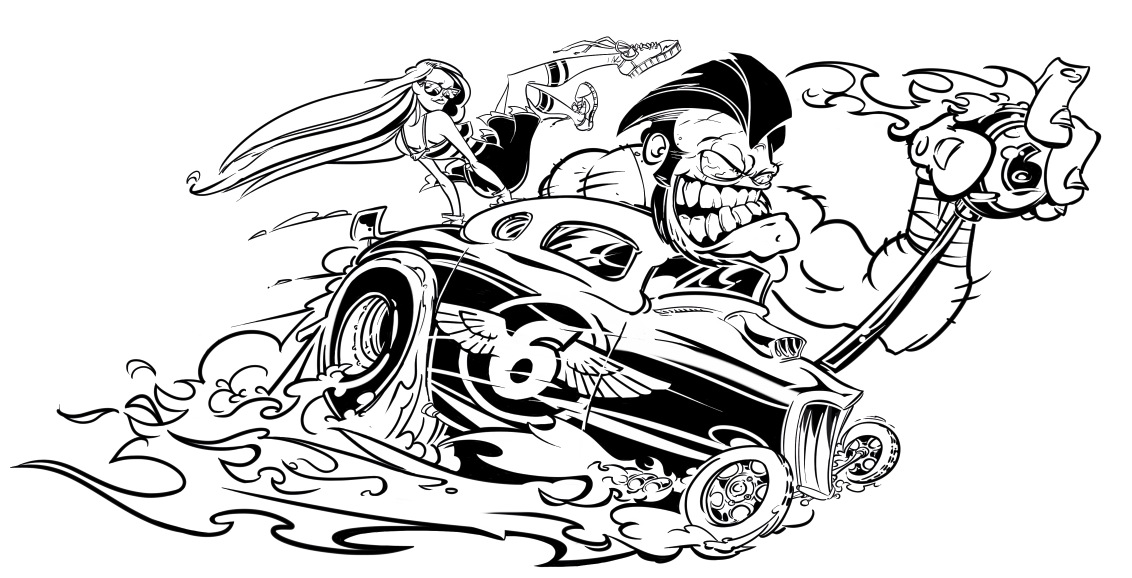 2 Gaming Companies
Client: Slant Six Games
Role: art direction + user experience (web)*
*while employed as Senior Art Director at Karyo Edelman
One of the amazing things about working with a company as talented as Slant Six Games is that you have amazing illustrators at your disposal. This brand development took its inspiration from the hot rod artwork of legends such as Rat Fink's Ed Roth as well as the more contemporary work of Rockin' JellyBean and dX. Using this counterculture graphic language as our base, we built a brand that focused on attracting new talent to the Slant Six team.
Client: Blue Castle Games
Role: Art Director*
* while employed as Senior Art Director at Karyo Edelman
Blue Castle Games approached Karyo Edelman at a time of growth in their company. Their game, The Bigs had become a smash hit in the sports gaming circles and with larger projects suddenly courting their services, it was clear that they were going to need to build their team. In the branding package that we came up with for them, we turned their logo of a flying castle into a fighter pilot squadron emblem and designed all of the collateral around the documents and passports of a yesteryear war.